Experience your Summer adventure – sun&sea&fun by discovering the beauty of Dalmatia. Choose one of 7 programs, and in your free time take part in excursions – Split, Trogir, Šibenik, Krapanj , and activities - paintball, archery, air gun, tubes, jet ski, adventure park with zip line, rafting, go kart…

Explore, Excel and Enjoy - Spirit and Adventure
#LEARN..... something new – choose one out of 6 programs in English
In the camp, you can choose one of the programs per week. Even all of them are in English, Oxford English Academy is led by native speakers and qualified English teachers.
Regardless your choice of the main program, you will have lots of sport, creative and fun activities in your free time, quizzes, tournaments, games… All the activities tend to inspire self-confidence and socialization.
During 2 week programs you will experience these adventures
Rafting on the river Cetina
Spectacular rafting experience The longest river in Dalmatia Half day trip Swimming, light cliff jumps
Paintball
Real nature enviroment Team competition Adrenaline
Adrenalin park - low&high ropes sa zip lineom
Visit Biograd Try 130 lanes 20 zipline drops from 20 to 170 meters long
National park Krka
Experience the enchanting nature Scientific, cultural, educational and recreational purpose
Šibenik photo treasure hunt
Discover the secrets of a midevil city Find the treasure before anybody else Best way to discover Šibenik
Trogir photo treasure hunt
Find all the famous secrets before anybody else Shopping and sightseeing
Split - sightseeing and shopping
Sightseeing and shopping Diocletian palace
Snorkeling
Practice swimming and diving with equipment Includes tubes and fins Base for underwater sports like underwater hockey and rugby
Adventure polygon - airgun shooting & archery
Learn new and interesting skills while having fun
Go kart
A real adrenaline charge for your and your friends
Sponge island Krapanj
The smallest and most populated island on the Adriatic Island of the centuries-old tradition of diving, sponge production and fishing The most famous sponge tradition is over 300 years old
#MAKE FRIENDS... students from all around the world!
Multicultural environment in our camp is perfect for you to make life long friendships. In the past 26 years, more than 126 000 students from all around the world have participated in our programs. Our English lessons will come handy here too, since if you find a sympathy from abroad, there is no other way but to talk in English :)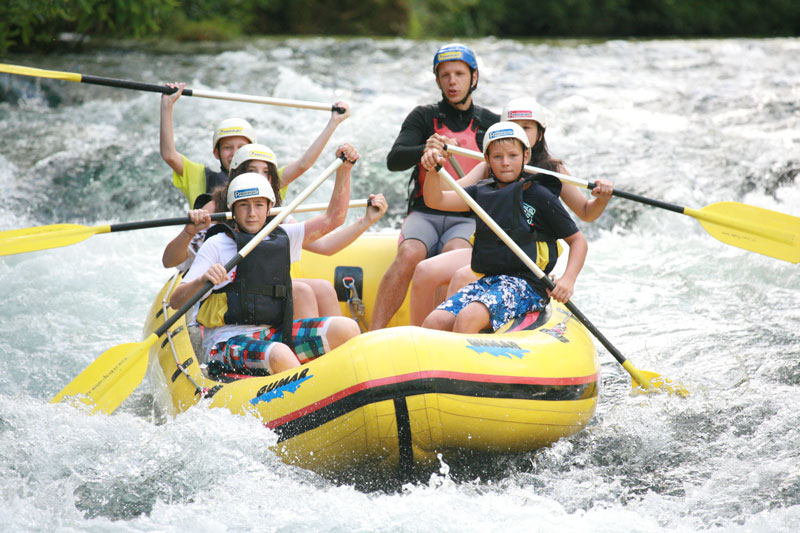 #MAKE FRIENDS..... with fellow campers from more than 35 countries
Our official language is English. In the past 28 years more than 125 000 children from over 35 countries took part in one of our programs.
Good times and crazy friends = amazing memories
#EXCELL… .. become a leader
65% of today's children will one day work at JOBS THAT DO NOT EXIST TODAY. Our educational system does a pore job by preparing them for that. Besides compulsory active knowledge of English – a language of the World, children will surely need CREATIVE THINKING, PROBLEM SOLVING AND EMOTIONAL ACTIVITIES. All our campers will have activities that combine these in their free time.
Think positive, keep fit and have fun
#DISCOVER..... why is Dalmatia again top destination in the word
Live up the adventure and discover Dalmatia through interesting excursions and activities. Beside cultural centres Split, Zadar, Šibenik and Trogir (you will discover them through photo scavenger hunt), there are also National Park Krka Waterfalls and Sponge island Krapanj you can experience.