English and adventure coming to life.
ENGLISH CAMP WITH NATIVE SPEAKERS SEA & SUN & FUN
Only couple of hours by plane – and your child will land at Split airport. Uniformed member of Euroclub staff will wait there and take him/her to the sunny island of Šolta. Upon return, she will take him back to the airport and do the check-in!
This is time without parents

– time to gain more self confidence and be independent.

With native speakers

– they will learn and practice English – language of the world.

Through various sport and fun activities and programs

, they will develop their skills, techniques and talents.

They will make new friends from all over the world

, enjoy sea, sun and beach – they will have fun.
Give your child precious experience and life time memories.
English camp programs

8 days - 449 EUR

Dalmatian Adventure
Combine any workshop with 10 adventurous trips.
15 days - from 1350 EUR

Family Package
Enjoy your holiday anywhere in Croatia, while your child enjoys our camp.
From 999 EUR/week

Trips
Explore other parts of Croatia with our large selection of trip offers.
EUROCLUB

More than 25 years and 100 000 friends

American style English camp

Beautiful and secure teen resort

For 10-17 years olds
BEAUTIFUL DALMATIA
So close, but so far from city stress. Only 8 miles from Split, capital of Dalmatia. Voted by many TOP WORLD'S HOLIDAY DESTINATION again this year.

Take a look and check why!
Can you survive 7 days
without your parents,
television and computers?

Will my child learn
English in 7 days???
Of course not! But...

Can you allow your child
to grow up without
the knowledge of English?

In the past 25 years
115 000 students
what about your child?
Camp programs

Terms & Prices

Camp description

Reservation
**6 days
EIGHT DAY PROGRAM INCLUDES
8 days / 7 nights accommodation

7 full boards in summer camp Euroclub Croatia

Intensive language course or creative workshops (20 + 5 hours per week)

Use of learning materials and equipment

Organized usage of sport facilities (table tennis, soccer, beach volleyball, basketball), recreational and entertainment

facilities and the disco

Insurance against injur

VAT

24 h medical care
Beach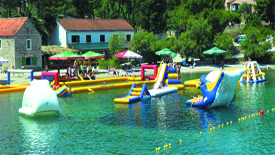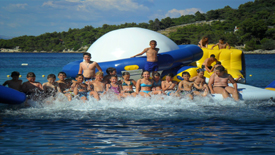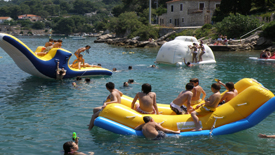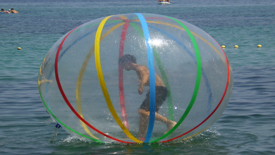 Accommodation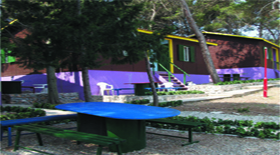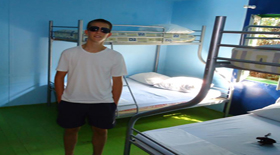 Restaurant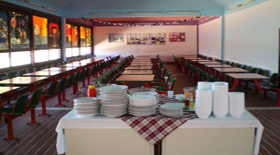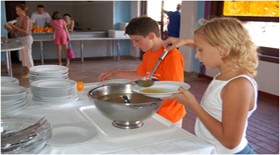 Sports fields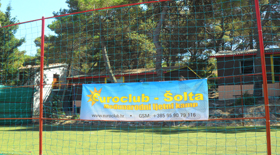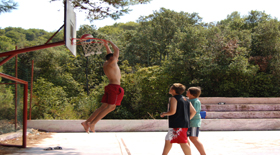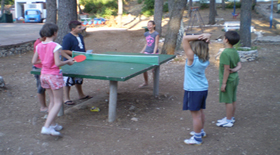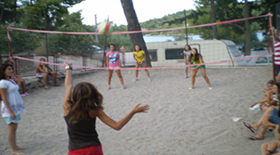 Disco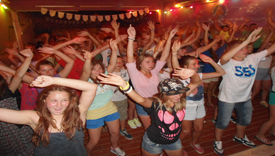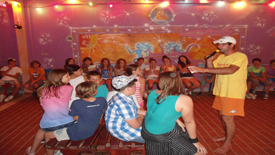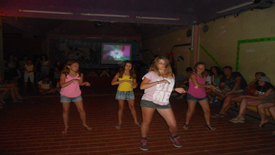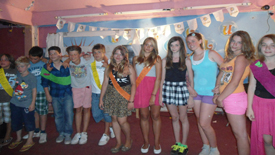 Sports at camp

Football
Basketball
Volleyball
Handball
Table tennis
Mini golf
Archery
Airgun
Adventure polygon

Water sports


Swimming
Rowing
Diving
Wrestling
Water volleyball
Waterpolo
Walking ball
Crazy jumps
Brain gymnastic

Creativity and fun

Detective quiz
Treasure hunt
Aerobic
Spy night
Beach karaoke
Book of records
Puzzles
Candid camera
Camp news